With 2022 heading for closure, it's time for the world all around to get into festivities and the year-ending party mood. Lightings make festivals so special, and lighting decorations set up the mood for celebration. How can you implement some creative lighting ideas for your open space at home? You can get creative and try something different this year for a new look. We give you some ideas to try out for the 2022 festivities and spruce up your celebrations!
Best Landscape Lighting Ideas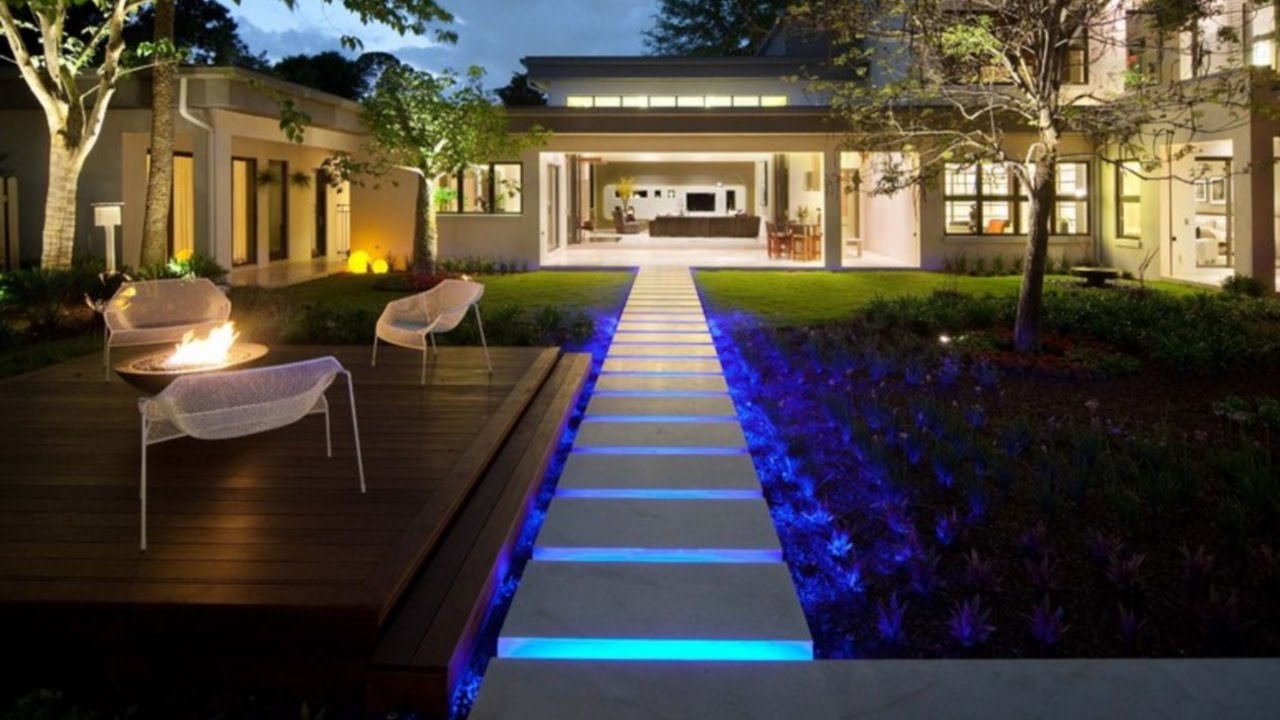 Hanging Lanterns
Using lanterns as outdoor lights is a beautiful way to liven up your outdoor space. You can use paper lanterns, handmade lanterns, rattan weave lanterns, terracotta lanterns, resin lanterns, or any quirky-looking ones you can get from a local handicraft shop. They can be hung at the corners of the patio, as a centerpiece, or on a string as a series of lanterns for a more festive look. Paper or natural fiber lanterns may not stand well against weather elements. Make sure to check the weather conditions before you use them for an occasion and then store them safely once you have used them.
Tree and plant lights
Using trees and plants to accentuate your lawn or garden lighting can change the outdoor ambiance. You can use stake lights or garden lights behind a potted plant or tree to create a focal point of illumination. Use string lights on the low branches and tree trunk to turn it into a beautiful, luminous spot for evening get together and dinners. If you don't have access to a power outlet, use battery-charged or solar-powered lights for this purpose. You can also use a spotlight on the base of a tree to turn a dark corner into a lit-up focus.
Pergola lightings
A pergola in your courtyard or even a small sitting space with shade can become a splendid point of focus with proper illumination. You can use layered lighting with a central light source accentuated by string lights, corner spotlights, and flood lights. Use hanging lights like ornamental lights and crafted lanterns above the seating arrangement at an optimal height. Opt for solar lights and energy saving lights like LED bulbs while mixing and matching different decoration ideas.
Path lighting
Path lightings help to light up the path leading to your front door or around the walkways of your courtyard. Not only does the lit-up path looks beautiful with a luminous walking trail, but it also helps to see in the dark. You can use solar lights or flood lights to illuminate the path. You can also try lantern posts on walkways or at the entry of a rising staircase. Staggered ground lanterns can be used for lighting up certain points on the pathway instead of a continuous trail of illumination. This adds a sense of enigma and style to your garden lighting.
Step lighting
Similar to path lighting, step lighting illuminates the corners of a staircase and marries aesthetics with safety concerns. These outdoor lights can be of various types; recessed walkway lights, mid-stair lights, or accent lights. These can be installed as a permanent fixture, but you can use them on special occasions or during festivals.
Canopy lights
Do you have a humble outdoor space with a small garden and porch? Then canopy lights can brighten up your modest area into a glowing oasis. All you need is a bunch of string lights or use a net of string lights to create a canopy effect. You can use this idea to light up your outdoor seating arrangement or tabletop. The canopy lights create an illuminated pergola structure without any permanent fixtures.
Fence lights
Fence lights are a beautiful yet simple way of landscape lighting. Use LED energy saving bulbs or lights at intervals to light up the courtyard border. You can also use a combination of string lights and garden stake lights to decorate the fences. Place the stakes at the corners and midway along the border and streamline the string lights all along the fence for a brightly lit-up fence.
Scattered lights
Using spotlights and globe lights in a scattered manner around your garden illuminates the entire space without an overpowering light source. It creates an overall soft, ambient lighting while highlighting certain areas with spotlights or decorative garden stake lights. Divide your garden into zones while decorating with these kinds of outdoor lights, and use the same amount of lighting in each zone. Once completed, step back and take a glance to make some adjustments. Your very own garden can bring in a whiff of festivity with the skillful use of scattered lights.
Landscape lighting is an art, and you can get artistic with it with a pre-determination of your focal point, source of lights, and the type of lights you opt for. If you find it hard to handle too many decoration elements at a time, stick to simple ideas like the string lights canopy, tree lights, or hanging lanterns, as mentioned above. You can use a combination of more than one idea, but ensure that you maintain shadows and contrast for the illuminated spaces to become the focal point. So go ahead, and have fun decorating your outdoor spaces with beautiful lighting.